Tub Drains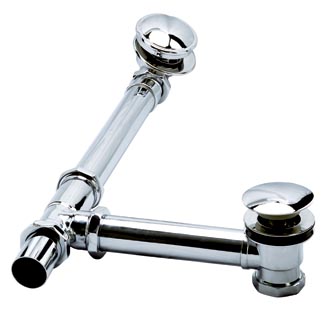 1-1/2" tubing fits most new plumbing. Hook up to 1-1/2" ABS PVC & Copper pipe
Has extra long tubes that may be cut to size at installation
Will fit antique and modern clawfoot tubs, as well as freestanding tubs
Lift and turn plug, floor flange, gaskets, overflow plate and nuts included.
Finishes: chrome, brushed nickel, oil rubbed bronze, polished brass.